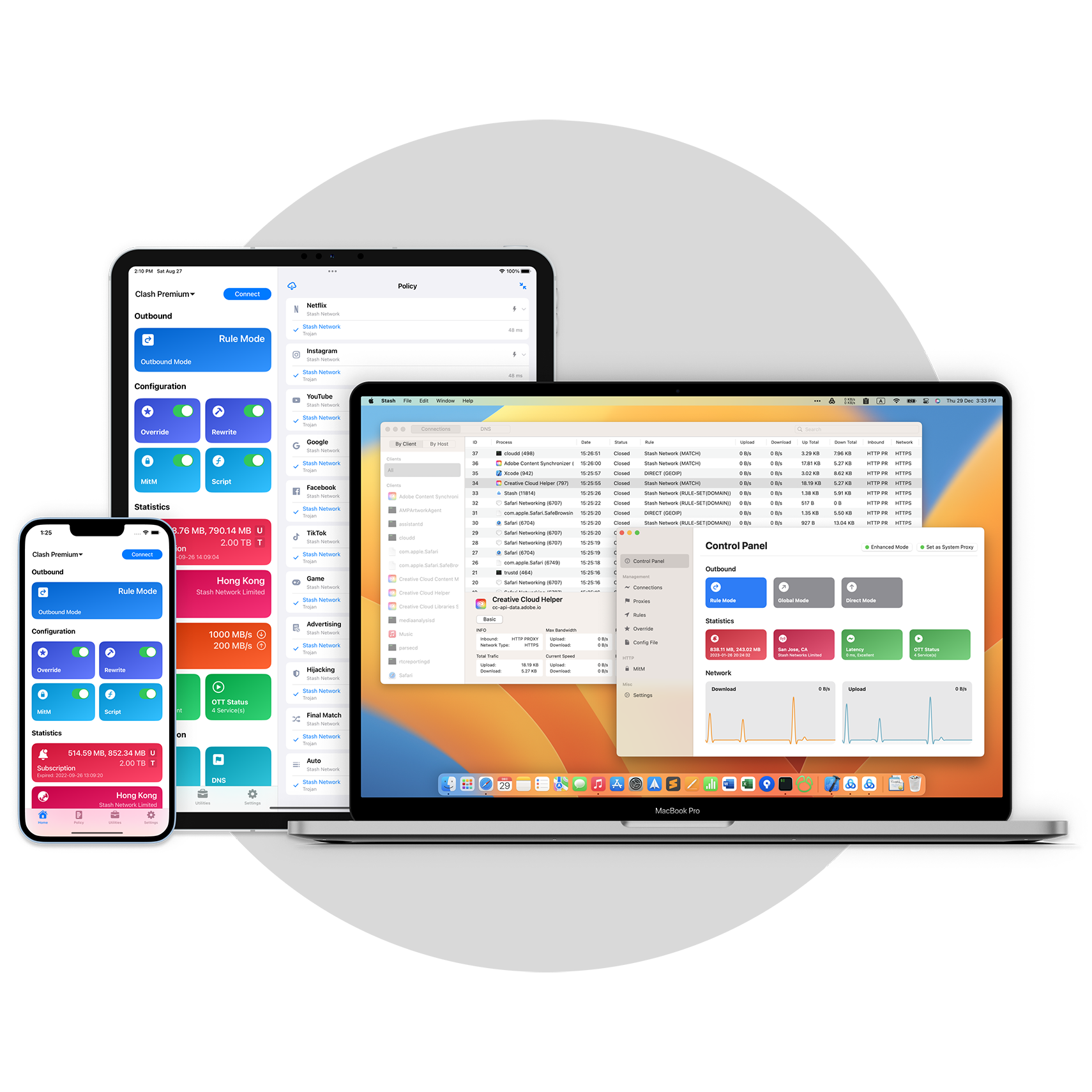 Simple & Powerful Network Tool
Thanks to Stash's user-friendly interface, you can monitor, capture and control all your network traffic like never before!
Stash can handle all traffic with Apple's Network Extension Framework. You can redirect or deny network traffic with Stash. With built-in HTTP Engine, you can capture or modify request and response. You can even handle your web requests via JavaScript.
Safe & Extraordinary — the way it should be
Make Your Network Feel Completely You
Capture and Modify
Stash supports viewing request details, including protocol type, handshake & connection time, etc.
Unified Configuration
Stash uses YAML files to make your configuration available on PCs, Macs, Androids, and even Routers.
Fancy Network Toolbox
Stash includes a series of built-in network tools such as SpeedTest, Route Table, iPerf, Diagnosis, etc.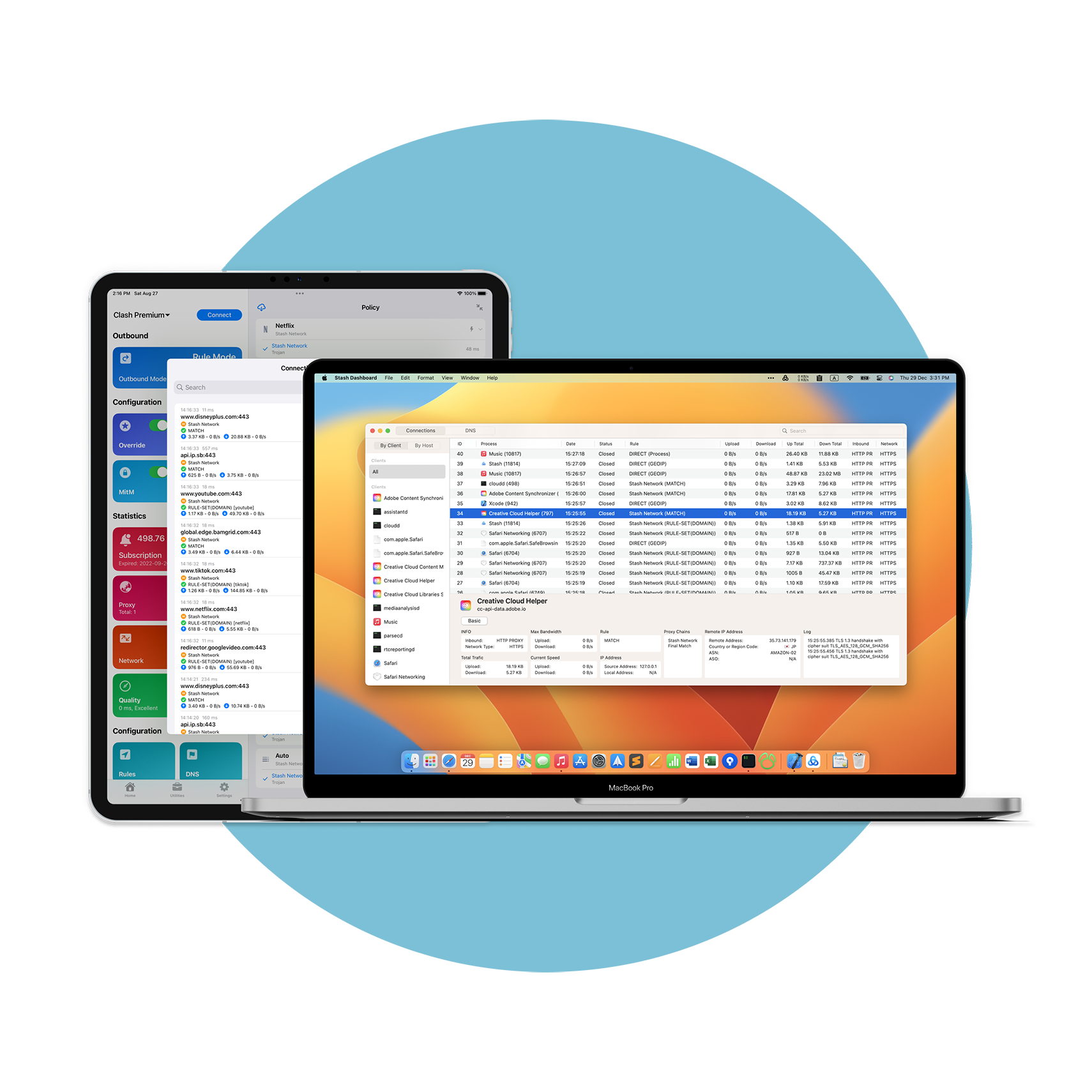 HTTP(S) Rewrite & Decryption
Users Have Been Blown Away By Stash.
Stash empowers users to decrypt HTTPS traffic by MitM. With the remarkable Stash HTTP Engine and JavaScript Core, you can modify HTTP request and response getting through the Internet, which enables you to get rid of network tracker and ADs. It brings your Internet experiences to a whole new level.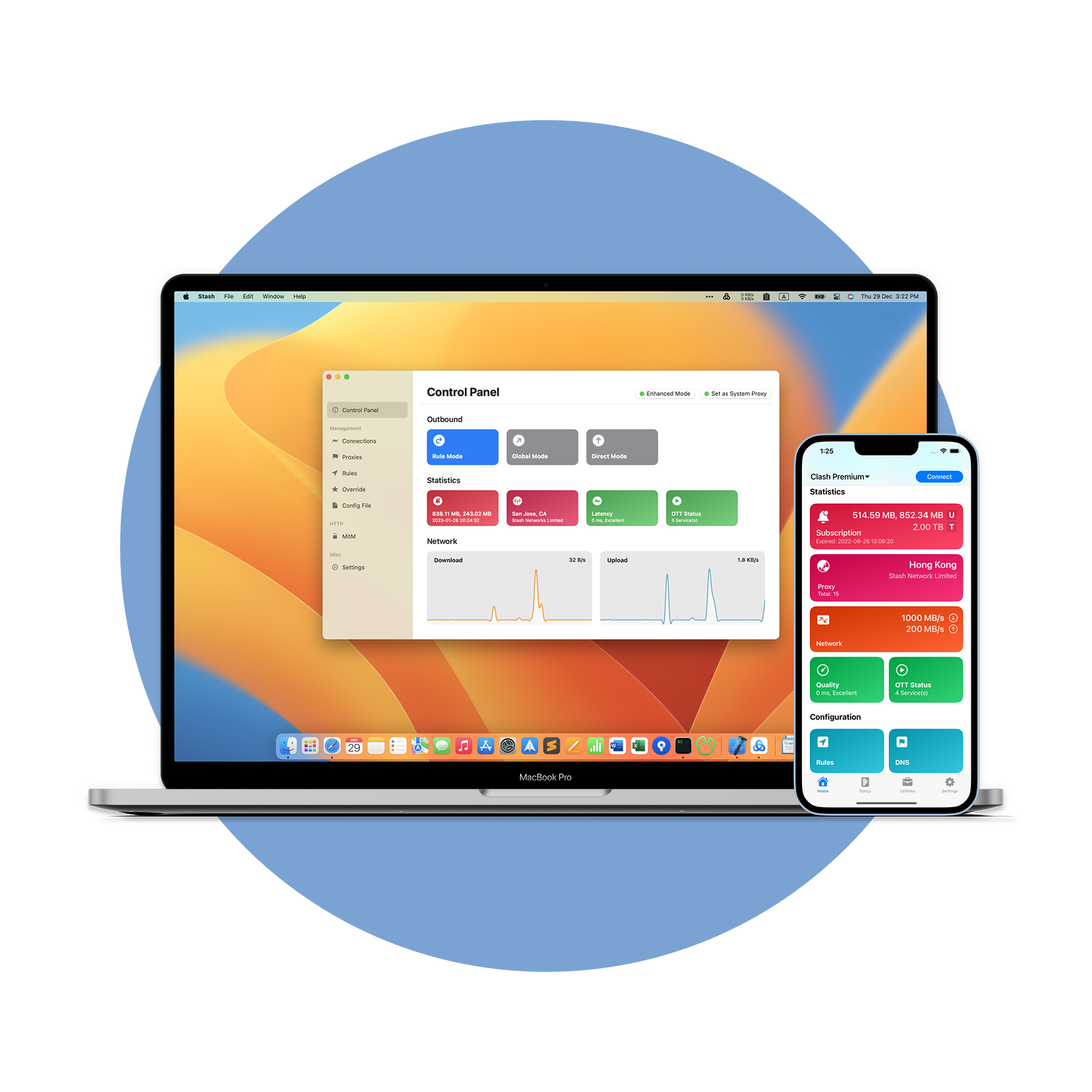 HTTP(S) Capture & Debugging
Reimagining How It Works.
Stash Logging System offers you to monitor all the network requests. Your iPhone is then configured to access the Internet through Stash, and Stash is then able to record and display for you all of the data that is sent and received. Stash makes it easy to see what is happening.
Push Your Internet Experience Further Than Ever
Download Stash Now And Connecting To The World Starts Here